How Long A Kayak Can Your Vehicle Carry For All Vehicles
Congratulations on your new kayak! Like most people, you can't wait to get it out on the water. But before you do, you must figure out how to transport your kayak from your house to the lake. Most cars can accommodate one or two kayaks without issue, but it's always smart to check your car's roof load capacity before setting off on any trips. This will give you an idea of how many kayaks you can safely take. Just remember that each kayak weighs about 50 pounds.
How long of a kayak can your vehicle carry? This article has you covered with a chart of typical cars, their estimated size limitations, and other handy resources.
Read on for everything you need to know about safely transporting your kayak.
How Long A Kayak Can Your Vehicle Carry?
]How long can a kayak your vehicle carry? That is a great question and one that we get all the time.
The answer depends on your car's make and model, but in general, most vehicles can carry a kayak between 8 and 12 feet long. If you have a truck or SUV, you may be able to carry a kayak up to 14 feet long. Of course, the size and weight of the kayak will also play a role in how long it can be carried. A heavier kayak will require a larger vehicle to transport it safely.
Kayak Racks
Though it's possible to fit a kayak in the back of your car or SUV, there are better solutions. A better idea is to purchase a quality kayak rack for your vehicle type. However, with all the different racks marketed today, how can you be sure to choose the right one?
The four most common racks are bare roof pads, saddles, J-cradles, and stackers. If your car has no side rails or crossbars on the roof, you'll likely need to use a bare roof-style rack. However, if you already have side rails or crossbars installed on your vehicle's roof, you can pick from one of the other three types of racks.
Types Of Kayak Racks
Bare roof pads are the most straightforward and economical option. They're foam pads that strap onto your car's roof. They're not designed for any particular type of kayak, so if you have more than one, you might have to get creative with how you strap them down.
Saddles are a step up from bare roof pads. They're designed to fit specific types of kayaks and provide more support and stability than bare roof pads. They also tend to be a bit more expensive.
J-cradles are another option for cars with side rails or crossbars. They hold the kayak in an upright position, which makes loading and unloading a bit easier. And because they keep the kayak off your car's roof, they're also a good choice if you're worried about damaging your paint job.
Stackers are similar to J-cradles but hold the kayak on its side rather than upright. This can make loading and unloading difficult, but it frees up space on your car's roof.
Learn about the best kayak roof racks, from top brands to where you can purchase them here.
Recommended Kayak Size Limits By Vehicle Size Class
| Size Class | Model Example | Car Length (ft) | Kayak Length (ft) |
| --- | --- | --- | --- |
| Mini Car | Fiat 500 | 11.6′ | 8.5′ |
| Small Car | Mitsubishi Mirage | 12.5′ | 9.5′ |
| Mid-Size Car | Chevy Sonic | 14.5′ | 11.5′ |
| Full-Size Car | Ford Edge | 15.7′ | 12.5′ |
| Small SUV | Jeep Cherokee | 15.1′ | 12.5′ |
| Large SUV | Ford Expedition | 17.5′ | 14.0′ |
| Small Pickup | Chevrolet Colorado | 17.7′ | 14.0′ |
| Large Pickup | Chevrolet Silverado | 19.1′ | 15.0′ |
This chart represents the max kayak size recommended by vehicle class. It was developed from the manufacturer listed specifications.
Additionally, each state has laws pertaining to extended or oversized loads.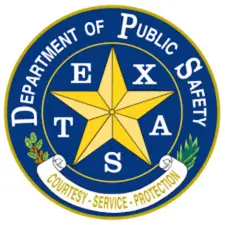 "A vehicle or combination of vehicles may not carry a load that extends more than three feet beyond its front or, except as permitted by other law, more than four feet beyond its rear."
Texas Department of Public Safety | Extended Loads

How Long Are Kayaks Typically?
Ever wonder why kayaks come in different sizes? Here is a great article I found that describes the typical kayak categories and their typical lengths. How Long Are Kayaks?
Summary
Now that you know more about kayaks and their sizes, it's time to choose the right one for your needs. Keep in mind that each vehicle has its own limitations, so be sure to check the chart we've provided before purchasing your kayak.
I love to hear about your experiences in the comments below!