How To Transport A Kayak For All Vehicles | Ultimate Guide
If you're looking to get into kayaking, one of the first things you need to figure out is how to transport your kayak. The good news is that there are many ways to do it; the best method depends on what kind of car you have.
This guide will show you all the different methods for transporting a kayak, so it doesn't have to be complicated. You'll learn what vehicles work best for each way!
In this guide, we will cover the following topics:
How to determine the weight capacity of every car, SUV, and truck with a comprehensive sizing chart
How to size your kayak for your vehicle
Roof rack systems to transport your kayak by any vehicle type
Kayak mounts and cradles for one to four kayaks
Tips for transporting a kayak with a car, truck, or SUV
Tips for using a kayak trailer with pros and cons
Instructional videos on how to load your kayak onto the roof of your car using an electric kayak lift rack. Another video explains how to use a trailer.
By the end of this guide, you will have all the information you need to choose the best method for transporting your kayak by any vehicle type.
Let's get started!
What Are The Typical Ways To Transport Your Kayak?
There are several ways to transport your kayak. You can put it on top of your car with a roof rack, inside the bed of a pickup truck, or attach it to a trailer behind your vehicle. If you choose to keep it inside, ensure there is enough space in your vehicle for the kayak so that the windows and hatchback can close.
Before you buy a kayak, find out which car can transport it most comfortably. The kayak's dimensions depend on the vehicle, so this research will save time and effort later.
Choose a method of transportation based on your budget, fitness level, and convenience.
How Big Of A Kayak Can Your Car Carry On Its Roof?
If you decide to put it on top of your car, use our kayak sizing chart below to find the best option for your sedan, SUV, or truck. Start by measuring the length of your vehicle, and then use the chart to determine how much weight it can carry on its roof. This information will help you to size a kayak properly on your car.
If you need more guidance in estimating the right size kayak for your vehicle, read this follow-up article for additional tips.
Kayak Size Limits Chart By Vehicle-Class
| Size Class | Model Example | Car Length | Kayak Length |
| --- | --- | --- | --- |
| Mini Car | Fiat 500 | 11′ 6″ | 8′ 5″ |
| Small Car | Mitsubishi Mirage | 12′ 5″ | 9′ 5″ |
| Mid-Size Car | Chevrolet Sonic | 14′ 5″ | 11′ 5″ |
| Full-Size Car | Ford Edge | 15′ 7″ | 12′ 5″ |
| Small SUV | Jeep Cherokee | 15′ 1″ | 12′ 5″ |
| Large SUV | Ford Expedition | 17′ 5″ | 14′ 0″ |
| Small Pickup | Chevrolet Colorado | 17′ 7″ | 14′ 0″ |
| Large Pickup | Chevrolet Silverado | 19′ 1″ | 15′ 0″ |
How To Pick A Kayak Based On The Size Of Your Car
Now you know what vehicle you will be using to haul your kayak and the ideal size limit. Let's see what kayak types are within that size range.
Most kayaks are 8-10 feet long and 30 inches wide, making them easily transportable.
They can be made from different materials, including polyethylene, thermoformed ABS-acrylic, fiberglass, or Aramid (Kevlar). Hull size and shape also determine the activities the kayak is suitable for.
If you have a smaller car, like a coupe, it's best to look for a lighter kayak with thermoform construction. These kayaks are easier to lift onto the roof rack and won't take up too much space in the car.
An inflatable kayak is an excellent option for smaller vehicles, hikers, and overnight campers.
If you own an SUV or bigger car, find a rotomolded kayak. It is usually more reliable and will provide increased hull strength and stability while on the water. The potential downside is that it might be too heavy to lift yourself.
If you're planning on carrying your kayak inside your car, choose one that will fit comfortably into your vehicle with the hatch closed. Measure the inside of your car before choosing a kayak to know what size will work best.
How Long Are Kayaks Typically?
Not sure which kayak style or size is right for you? Here are six of the most popular styles along with their typical lengths.
Do You Need A Roof Rack For A Kayak?
If you are planning to transport your kayak on the roof of your car, you will need a roof rack for it. Here's why.
Kayaks need roof racks to secure them to the vehicle rooftop when you carry them on top of your car. This system usually includes a roof rack with crossbars and an associated set of cradle mounts.
The racks and cradle mounts keep the kayak secure, allowing you to travel without worrying about damage or accidents. In most instances, they can also be used on a bare roof.
So, it's also the recommended way to go!
Find out the average costs and standard conditions for renting a kayak for you or a friend by checking out our latest post. . We've even included some helpful instructional videos to see exactly how each carrier type works.
Is It A Good Idea To Use A DIY Kayak Rack?
No, I wouldn't recommend it. There have been many documented cases of people's kayaks being damaged or even coming loose from homemade racks – which can be very dangerous for you and other drivers.
It's better to play it safe and avoid DIY racks altogether.
What Type Of Car Top Do I Have?
Do you know what kind of roof top you have on your vehicle? The roof style can vary, depending on your car type, which impacts what roof rack components you need. 
Some cars come with side rails, while others have fixed points for attaching a roof rack. Others have a bare roof without these structures. Generally speaking, SUVs and Jeeps will have at least side rails.
You can inspect your vehicle's roof top and use the images below to identify what type it is
Here are the most common roof types:
Naked roof
Flush side rails
Raised side rails
Roof track rails
Fixed-mount points
Learn more about kayak racks for different roof styles in Choosing the best kayak rack.
How to pick the right roof rack system for your car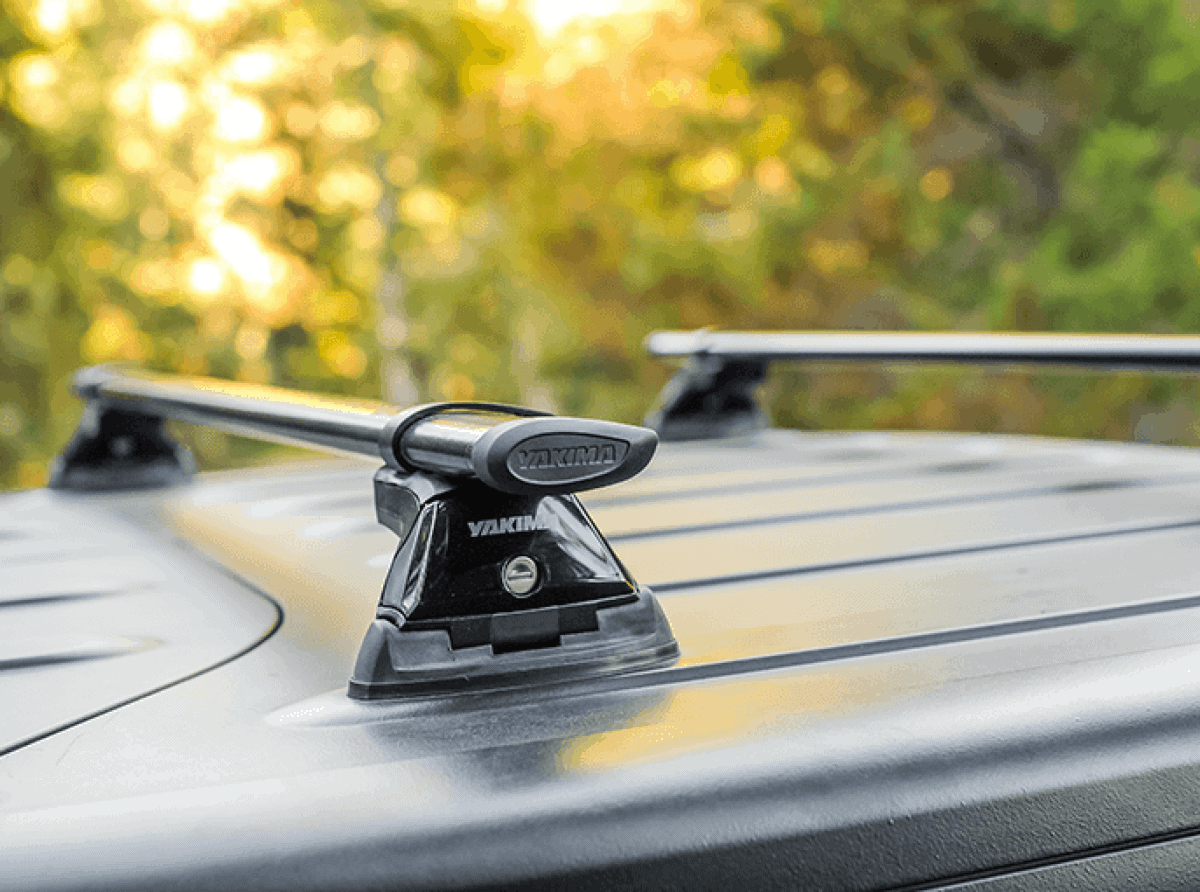 Roof racks provide an easy way to transport your kayak by vehicle type and roof design. There are a few things to consider when choosing one.
First, consider how many kayaks you need to transport. A single kayak roof rack may be sufficient if you only need to transport one. However, consider a double or even triple kayak roof rack or stacker style if you transport multiple kayaks.
Second, consider the size of your kayaks. Some roof racks are designed specifically for smaller kayaks, while others can accommodate larger ones.
Third, be specific when considering which car the roof rack will go on—some racks are only compatible with certain types like SUVs or sedans.
Fourth, make your life easier by selecting a roof rack system that is easy to use.
Lastly, keep your budget in mind when selecting a roof rack system. They typically cost anywhere from $300 to $750
Review our follow-up article to help you select the right roof rack system for your needs.
Kayak Mounts And Cradles For One To Four Kayaks
There are several different types of kayak mounts and cradles that you can use to transport your kayaks. The kind you choose will depend on the number of kayaks you need to transport, your budget, and your level of expertise.
If you have a roof rack system installed on your vehicle, mounting your kayak is a relatively straightforward process. You'll need a set of kayak mounts or cradles designed to work with your specific roof rack system. Most roof rack systems can accommodate one to four kayaks, so if you're planning on taking more than one kayak with you, get a mount that can accommodate multiple kayaks.
Let's take a look at some of the most popular options:
Saddle Cradle: Saddle cradles are a great way to transport your kayak. This rack system consists of two cradles supporting the boat's hull and straps securing the vehicle's kayak. They are easy to install and can be loaded/unloaded by one person. They attach to two roof racks and have a weight capacity of 80-90 lbs.
The adjustable cam straps on these kayak cradles provide a secure way to transport your kayaks, while the padding protects them from damage. Prices start at $120 per pair.
The J-cradle is not only universal but also one of the most stable on the market. Keeping your kayak at a 45-degree angle gives you more room to mount other kayaks on the crossbar without sacrificing stability.
This kayak rack has a tilted cradle that will keep your boat in position while you strap it down, making the entire process simpler and quicker. Padding on the rack will help protect your boat from any damage during transport.
They are relatively easy to install and can be loaded/unloaded by one person. Prices start at around $130 per pair. 
Stacker Kayak Mounts: The great thing about Stacker Kayak Mounts is that they can transport up to four kayaks at once. This is perfect for large families or groups of friends who enjoy kayaking together. Additionally, the stacker has no size limit, so don't worry about the length of your kayaks.
These are designed to hold four kayaks on your vehicle. They are harder to install than the other options but someone with a bit of instruction can do it. The prices for a single pair start at $160.
How Can You Carry Four Kayaks On A Roof Rack?
Using a stacker kayak mount, you can transport multiple kayaks on wider vehicles like vans and SUVs. Here is how it works:
The stacker has two vertical bars that attach to the crossbars on your car. Then, you tie down the kayaks to the strap eyes at the top of each stacker.
Once you secure the load straps on both ends of each kayak, use attachable hood loops for more support. This makes transporting your kayaks this way much simpler and safer, especially when multiple kayaks are involved.
How To Strap Down Your Kayak To Your Car Roof
The main goal is to transport your kayak safely. This means that it needs to be securely attached to your vehicle. Here are the steps you need to take to do this:
I suggest that kayaks be 3 feet shorter than the car they're transported on. This will allow for easy tension application. 
You should have the front of your kayak facing the front of your car when strapping it. This will help reduce wind resistance while driving. The back end of the kayak should be facing the back of your car.
Feed the lead ropes through the front and back carry handles of your kayak
Attach hood loops on both ends of each rope
The kayak's stern rope should be tied to your car's back end first
Then, you can ratchet down tension to the bow rope
Whatever your means of transportation, taking these steps will make sure your kayak is as safe and secure as possible when you're out on the open road.
Transporting Kayaks On A Car
In the section below, I will explain the process of safely transporting kayaks on top of vehicles.
Most vehicles can accommodate 8-9.5 foot kayaks; however, larger ones may be too long and extend over the hood, making it difficult to secure them with tie-downs at both the bow and stern.
If you have more than one kayak, some bigger cars can handle a rack system that carries 132 pounds or two to three smaller to medium-sized kayaks. The weight limit is determined by how strong your car's roof is.
Smaller cars can pull a kayak on a trailer designed specifically for this purpose. I will be discussing this in a later section.
Beware of extended loads for your vehicle. Below is an excerpt from Texas law about extended or oversized loads: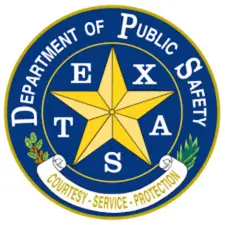 "A vehicle or combination of vehicles may not carry a load that extends more than three feet beyond its front or, except as permitted by other law, more than four feet beyond its rear."
Texas Department of Public Safety | Extended Loads

Kayak Racks For Cars
The most popular roof type for smaller cars is the naked roof. If you're planning on attaching a roof rack to your vehicle, you'll need a naked roof option.
If your car does have raised side rails, flush side rails, or fix-mount points on the roof, you can explore other possibilities.
Kayak Cradle Mounts For Cars
When it comes to kayak carriers, you have a few options that will mount onto your roof rack.
The J-cradle and saddle kayak racks are the most popular, but you can also use the stacker design as long don't exceed the weight limit.
Transporting Kayaks On A Truck
Several options are available to those looking to transport their kayaks via pickup truck: on the roof, in the bed, or on a trailer. Let's take a more detailed look at each one.
On the Roof: The most common way to transport a kayak is by tying it down with cam straps to your truck's roof. Many trucks come equipped with roof rails designed to attach a roof rack. The only downside is that you may need some help loading the kayak onto the roof.
In the Bed: The most popular way to transport a kayak is by strapping it down in the back of a truck. Although this method is straightforward, it does have one disadvantage: if your truck also carries other items (like camping gear), there might be little room left when packing a kayak.
On a Trailer: The third method of kayak transport is by pulling it with a trailer attached to your truck. Many trucks come with a tow package or hitch receiver, making it much more convenient to launch and load from the ramp at the boat dock. Although this approach has its perks, there are some drawbacks as well; it generally costs more than other methods, you have to take extra care while driving and parking, and you're responsible for ensuring the kayak and trailer are secure.
Kayak Roof Racks For Trucks
Although pickup trucks come in both two-door and four-door models, most roof vendors only sell racks that fit a 24″ span between racks. Therefore, this guide will focus on how to add a kayak roof rack onto a four-door cab.
Most truck cabs have a roof without side rails or cross bars, so you will need to use one of the naked roof rack options for your truck.
If your truck has a camper shell over the truck bed, you have additional options. The extra roof length is comparable to an SUV roof reviewed below. 
Kayak Mounts For Trucks
The J-cradle and saddle-type kayak rack are both reasonable choices, but I recommend using something other than the stacker option. It is not only more expensive, but it takes up a lot of space on your roof.
Hauling Kayaks In A Truck Bed
Hauling a kayak in the bed of a truck is a great way to transport your kayak. Here are no weight limitations for transporting your kayak in the back of a truck. So, you will have no problems taking a heavy kayak in the back.
Attach the T-bar extender to the receiver hitch. There is a practical length limitation of around 14 feet based on the truck bed length. Longer than that, you can risk extending too far to support its weigh.
I've hauled kayaks on a T-bar for years and have never had any problems with my bed extender or the kayaks themselves.
Learn all about hauling a kayak in the bed of a truck here.
Transporting Kayaks On An SUV
An SUV has the largest roof surface area, which gives it plenty of options for rooftop carriers. Most SUVs have side rails and optional crossbars supporting up to 165 pounds. 
However, the estimated kayak length varies depending on the size class of each SUV. For example, a Jeep Cherokee can comfortably carry a 12.5-foot kayak, while a Chevrolet Suburban can accommodate one 14 feet long kayak. 
You will need some assistive device if you plan on loading large and heavy kayaks onto an SUV's roof.
Transporting Kayaks On A Trailer
Another option is getting a trailer if you want to avoid mounting your kayak on your car. Many manufacturers sell trailers specially designed for hauling kayaks, including kayak saddles. Or some people prefer to modify existing utility trailers. Trailers provide easy access and won't damage your vehicle.
Choose a trailer for your kayak that can hold the weight of your kayak plus any additional items you want to bring with you.
Another consideration is how the trailer will attach to your vehicle. Most trailers come with hitch ball mounts or some connection system, so check that out before you buy! Make sure you have a compatible electrical connector on your towing setup.
Make sure to check your state's regulations for registering your trailer.
I recently bought the Trailex SUT-220 S trailer, and it's been a great purchase overall. I've had no problems with it.
Pros And Cons Of Using A Kayak Trailer
Pros
Quickly back in trailer into the water to launch
Easy to load the trailer into the water
No heavy lifting onto the top of your vehicle
Cons
Requires a trailer hitch on your vehicle
States require registration for all non-farm trailers operating on public highways.
If your manufactured trailer's gross weight exceeds 4,000 lbs., it must be titled.
Newly assembled trailers must be titled regardless of weight. This fact includes DIY trailers.
For more information about trailer registration see your state regulations. For Texas, see here.
How Can You Transport A Heavy Fishing Kayak?
Fishing kayaks are a great way to get out on the water and do some fishing, but they can be difficult to transport due to their weight and length. The optimal transportation is a pickup truck bed or a lightweight kayak trailer. Let's look at some of the best ways to transport your kayak.
The first thing you need to consider is the weight limit of your vehicle. Most kayaks weigh between 60 and 80 pounds, but some can be as much as 150 pounds. If you have a larger vehicle, the maximum roof weight limit is usually 165 pounds, so you'll want to choose a kayak that's less than 150 pounds.
The next thing to consider is the mount. The ideal kayak mount is a simple saddle cradle that loads from the vehicle's rear. If you're using a pickup truck, you can just put the kayak in the truck's bed. You can also use a roof rack, but loading and unloading yourself can be more challenging.
Finally, it would help if you decided how to secure the kayak. You'll want to use two straps in an X-shape over the kayak when attaching the kayak. The first strap should go over the hull in front of the cockpit. The second should go over the hull behind the cockpit. You can then use ratchet straps or cam buckles to secure the kayak to the carrier.
I have been using a Ford F-150 with a T-bar bed extender and receiver hitch. The T-bar allows for a 14-foot kayak without a weight limit.
I have also recently purchased a 15-foot light weight kayak trailer and now use that. It's easy to use and transport, and it makes transporting a kayak a breeze!
The Benefits Of Kayak Lift Racks
There are kayak lift assist devices you can install on your SUV Kayak lift racks, also called integrated lift systems, make it easier to put a kayak on top of your car's roof. They come in various shapes, designs, and levels of assistance.
Some lift-assist racks are complete rack sets that include everything you need, while others may be an attachment to an existing kayak rack.
These systems are perfect for people with back issues who need a second person to help them load the kayak. You can load the kayak from the vehicle's side or back.
These racks make it much easier to load and unload your kayak by yourself. They come in many different designs and levels of assistance, so you can find one that fits your needs. And the best part is that you don't have to lift a finger. The system does everything for you.
One example is the Thule Hullavator Pro which raises 40 pounds of the kayak's weight, which is significantly more than half of the overall weight of the kayak!
How To Load A Kayak Onto SUV Using A Loading System
Looking for an easy way to transport your kayak? Check out our selection of kayak lift racks! With just a few simple steps, you can have your kayak securely mounted on the roof of your car. Watch the videos below to see how they work.
How to Top Load a kayak by Yourself specifically for an SUV! – Chris McFarland
Electric Kayak Loader – Unloading || Boathoist Loading Systems – Boathoist Loading Systems
Summary
No matter what kind of vehicle you have—whether it's a car, SUV, or truck—there's a way for you to transport your kayak(s). It's just a matter of finding the right solution for your particular situation.
I'd love to hear about your experiences in the comments below!